The United States is home to a diverse array of stunning beaches along its vast coastlines. From the picturesque shores of Hawaii to the charming beaches of the East Coast, these coastal destinations offer unique experiences that have made them some of the most famous beaches in the country. In this detailed exploration, we'll delve into the top 10 most renowned beaches in the United States.
1. Waikiki Beach, Hawaii


Nestled on the island of Oahu, Waikiki Beach is an iconic destination renowned for its breathtaking views, warm waters, and world-class surfing conditions. Against the backdrop of Diamond Head, an extinct volcanic crater, visitors are greeted by a stretch of soft, golden sand that gently slopes into the Pacific Ocean. The beach is not only a paradise for surfers but also a hub of vibrant nightlife and cultural experiences, including hula performances and luaus.
2. Myrtle Beach, South Carolina


On the Atlantic coast, Myrtle Beach stands out with its wide, inviting sandy shores and a lively boardwalk. Families flock to Myrtle Beach for its family-friendly atmosphere, amusement parks, and countless water-based activities. Whether you're building sandcastles or strolling along the bustling boardwalk lined with shops, restaurants, and entertainment, Myrtle Beach offers a classic American beach vacation.
3. Miami Beach, Florida


Miami Beach is synonymous with glamour, art deco architecture, and a trendy beach scene. Stretching along the Atlantic Ocean, it's a haven for those seeking sun, sand, and style. The famous Ocean Drive, with its pastel-hued buildings and alfresco dining options, buzzes with energy day and night. South Beach, a part of Miami Beach, is particularly famous for its beautiful people, vibrant nightlife, and water sports.
4. Santa Monica Beach, California


Santa Monica Beach, located adjacent to the iconic Santa Monica Pier, offers a quintessential California beach experience. The wide sandy shoreline invites sunbathers, while the bustling boardwalk along Ocean Avenue features street performers, shops, and a vibrant atmosphere. The historic pier is a must-visit, offering an amusement park, an aquarium, and panoramic views of the coastline.
5. Cannon Beach, Oregon


On the Pacific Northwest coast, Cannon Beach is celebrated for its natural beauty and dramatic scenery. The star attraction is the imposing Haystack Rock, a massive sea stack that stands guard just offshore. The beach's rugged charm, with its tide pools and sea caves, makes it a favorite among photographers and nature enthusiasts. It's a place where the raw power of the ocean meets the tranquility of the shore. ~ Famous Beaches in US
6. Clearwater Beach, Florida


Clearwater Beach, situated on Florida's Gulf of Mexico, lives up to its name with crystal-clear waters and powdery white sands. Families and sun-seekers flock to this popular destination, where they can swim, sunbathe, and engage in a variety of water sports. The nearby Clearwater Beach Walk is lined with restaurants, shops, and entertainment venues, making it a hub of activity.
7. Huntington Beach, California


Huntington Beach, often referred to as "Surf City, USA," is a paradise for surfers and beachgoers. With its consistent waves and laid-back vibe, it's no wonder that it's a favorite among wave riders. The pier is a focal point of the beach and hosts various events, including surfing competitions and outdoor concerts. Huntington Beach embodies the quintessential Southern California beach culture.
8. Key West, Florida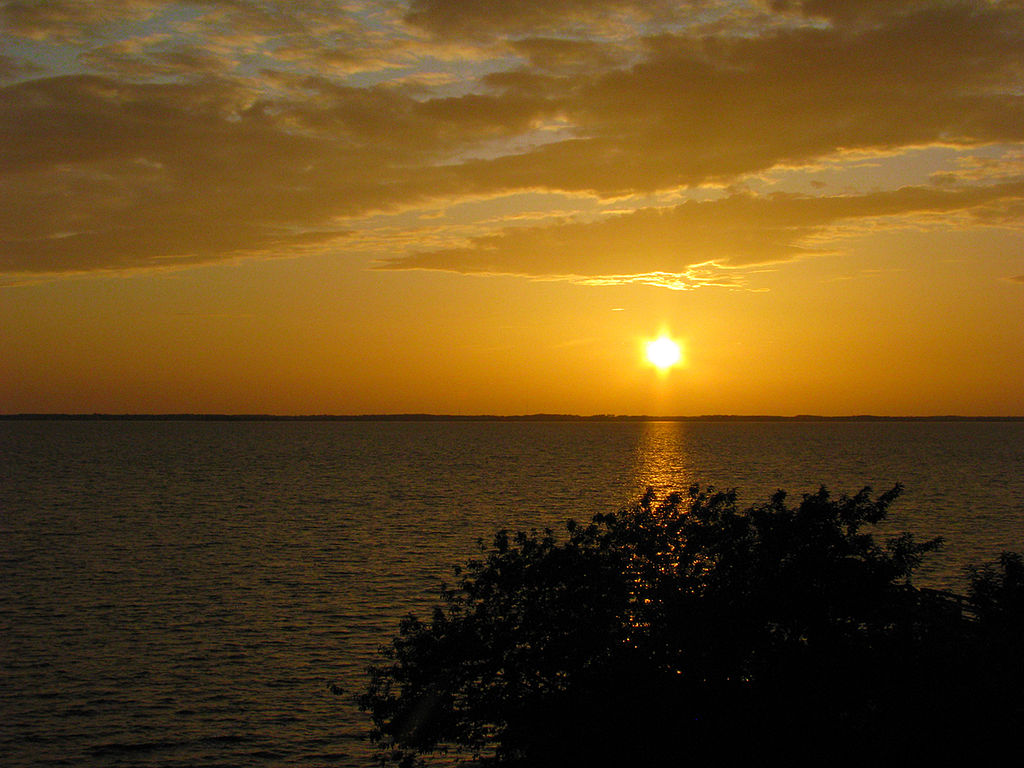 The Florida Keys offer a tropical escape like no other, and Key West is the crown jewel of this island chain. Known for its laid-back atmosphere, turquoise waters, and stunning sunsets, Key West has drawn visitors for decades. Smathers Beach and Higgs Beach are among the popular spots for sunbathing and swimming. Duval Street, the main thoroughfare, offers a lively mix of bars, restaurants, and shops.
9. Outer Banks, North Carolina


The Outer Banks of North Carolina is a picturesque barrier island chain known for its diverse landscapes. This destination caters to both adventure seekers and those looking for tranquility. Cape Hatteras National Seashore, part of the Outer Banks, is famous for its unspoiled beaches and is a prime spot for fishing, kiteboarding, and wildlife viewing. The charming towns along the Outer Banks provide a sense of history and charm.
10. Coronado Beach, California


Located near San Diego, Coronado Beach is renowned for its sparkling golden sand and the historic Hotel del Coronado. The beach's wide expanse and gentle waves make it ideal for sunbathing and swimming. The iconic red-roofed Hotel del Coronado, a historic luxury resort, adds a touch of elegance to the beach scene. The beach's backdrop includes the stunning Coronado Bridge and the San Diego skyline in the distance.
In conclusion, the United States offers a wide range of famous beaches, each with its own unique charm and character. Whether you're seeking the warm waters of Hawaii, the trendy vibes of Miami Beach, the rugged beauty of Cannon Beach, or the laid-back atmosphere of the Florida Keys, there's a beach destination in the U.S. to suit every traveler's taste and preference. These beaches have become not just destinations but also symbols of the American beach experience, attracting millions of visitors from around the world.
~ Famous Beaches in US