Sean Penn with bikini girl Kirsten Wiig ~ "Secret Life of Walter Mitty" co-stars Sean Penn and Kirsten Wiig shown best of their bodies as they enjoyed time on a beach in Los Angeles. The stars were having a sunny day on Friday.
Photos has been circulated on social media and media. Penn was shirtless while Wiig relaxed on a beach towel. Wiig was in brown bikini with a straw hat on her hair. Penn was in a pair of cargo shorts.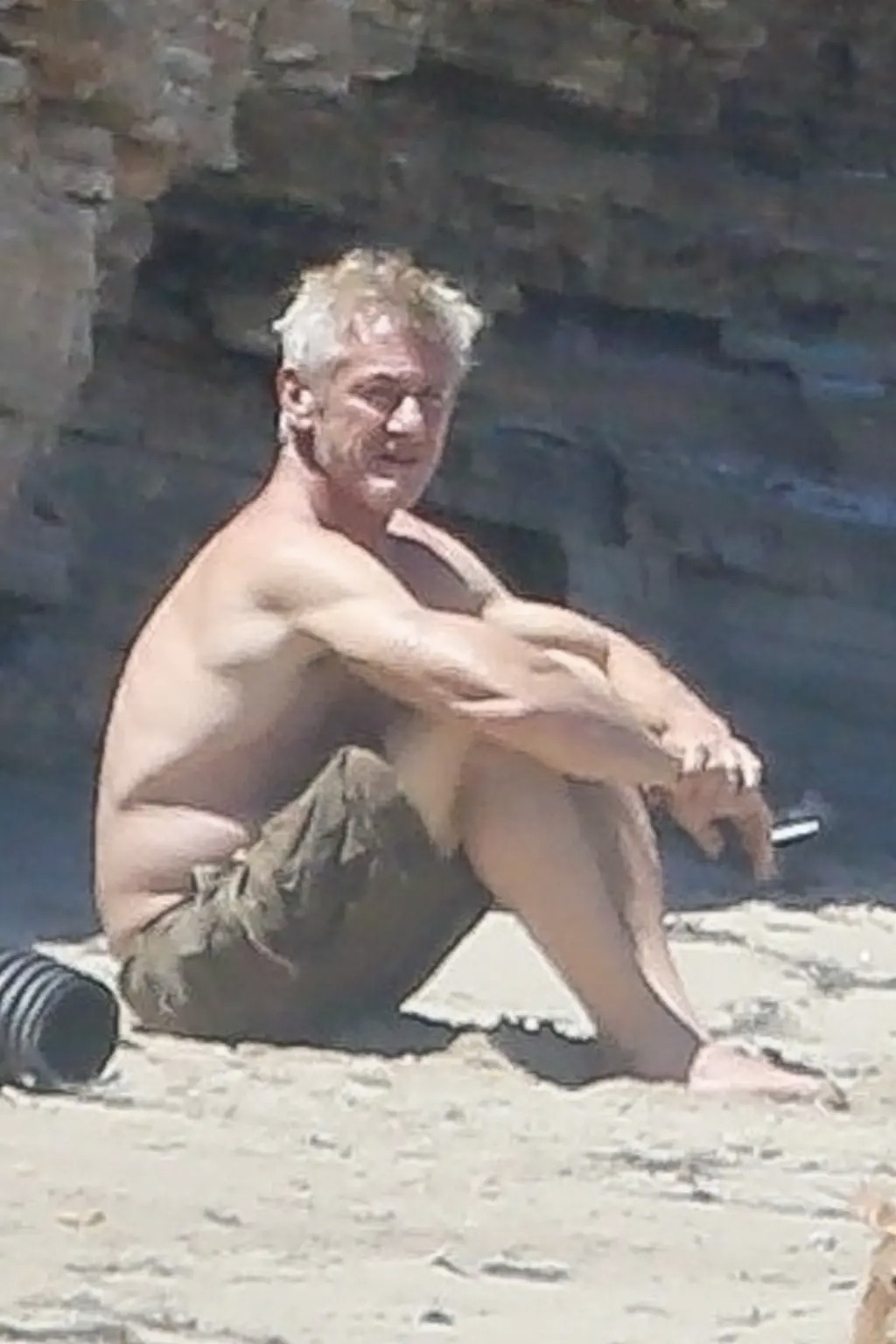 The actors hugged each other before they left. It is reported that they "seemed to have a good time together." It is to note that neither Penn's rumored girlfriend Olga Korotyayeva nor Wiig's husband Avi Rothman were not there. At least nobody noticed that.
It is though not clear whether the actors were together all the time. Just last week, Penn and Korotyayeva, 43, were seen kissing during a romantic getaway to St. Tropez.
The two-time Oscar winner also had his arm around the "Blast" actress as they strolled through the streets of the coastal town.
Prior to that vacation, the pair took a romantic trip to Italy, where they were again photographed showing some PDA.
In one snap, Korotyayeva placed her hand on Penn's butt as they walked through Rome during their shopping sprees at Bulgari and Tiffany & Co.
In another image, the pair shared a kiss as the "Mystic River" star held his arms around her.
Meanwhile, Wiig and Rothman, also 49, got engaged in August 2019 and tied the knot the following year.
The "Saturday Night Live" alum and her husband secretly welcomed twins Luna and Shiloh via surrogate in 2020. ~ Sean Penn with bikini girl Kirsten Wiig
Tiffany Chen talks about how she fell in love with Robert De Niro during 'The Intern'
Cast of 'Real Housewives of Potomac's brawl turn ugly fight, One admitted to hospital
Lisa Marie Presley died from a small bowel obstruction- Report