Find Husband for Her Take $5000 ~ In todays materialistic world where everyone is running for money instead of love, a single woman is trying to find love in exchange of good amount of money. Yes, you read it right.
A wannabe bride is in need of a partner and she wants to marry him if everything goes fine. She has announced a "Referral Bonus" in this regard. If somebody successfully finds her a groom she will give $5000 to that person.
"A while ago, I told my friends I'd pay them $5,000 if they introduce me to my husband," Eve Tilley-Coulson told a news website. She is 35 years of age and a corporate litigation attorney. She is from Los Angeles. "And I figured, why not open the offer up to TikTok?"
VICTOR WEMBANYAMA ASKED IF HE'LL APOLOGIZE TO BRITNEY … As He's Mobbed by Fans
In June, she has come with a unique idea and with 1,00,000 TikTok followers, she announced,"If you introduce me to my husband, and I marry him, I will give you $5,000."
Her proposal has got great response as she received more than half a million views in no time. She also got about 25 potential life partners via rookie marriage brokers.
"I haven't gone on any dates yet," said Tilley-Couslon. She also added, "But people are definitely motivated to help."
She explained about her offer in detail. "I've been single for about five years now, meeting people in person and on the apps," she explained.
Kim Kardashian Wears A Truly Tiny Blue swimsuit On Tropical Vacation
"But since COVID, there's been a weird shift in dating culture — guys don't approach you in person, and most of the men on apps aren't swiping to seriously date…. So I feel like paying $5,000 for a husband who's vouched for, meets my needs and is ready for a real relationship is totally worth it," said Tilley-Coulson with a laugh.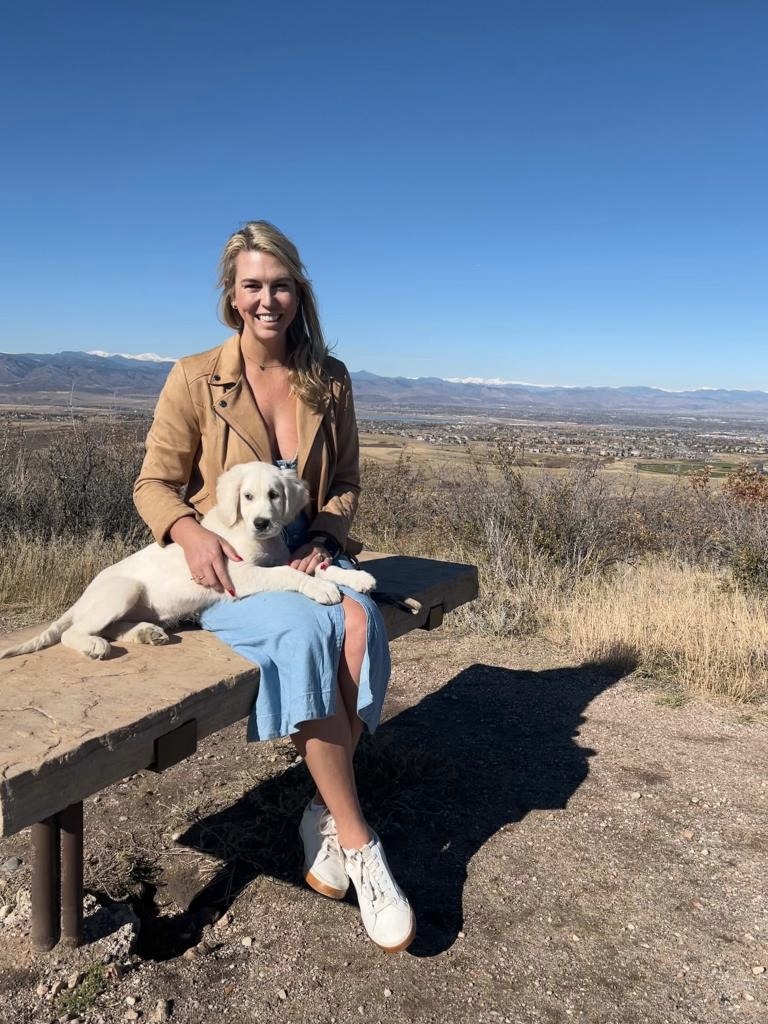 "You get [the $5,000] as soon as the marriage certificate is signed," said Tilley-Coulson in a TikTok clip. She is featured with her non-nonsense friend Lara Bahr.
"He has to be eligible," added Bahr, a lawyer.
"That means he cannot be already married," she continued. "This can't be his second wife."
"The only real physical requirement that I have is that he must be tall because I'm tall," said Tilley-Coulson, who stands about 5-foot-10. "I've dated men who are insecure about my height, asking me not to wear heels, and that didn't make me feel good." She is totally okay regarding looks.
She has also cleared that political views, religious beliefs, and ethnicity aren't deal breakers. "My perfect guy is the perfect wedding date: He can take a shot with my brother, dance with my grandma, he knows how to work the room but also comes back to check on me," said Tilley-Coulson. "He's a well-rounded chameleon."
While many haters are calling her desperate, she is confident about her approach. She said to the news website,"I stand by it… Hey, if you help me meet him, the money is yours."
~ Find Husband for Her Take $5000
Yankees pitcher Jimmy Cordero Suspended from Major League Baseball, No money during ban
Jessica Simpson Reveals Whether She's Taken Ozempic to Lose Weight
2 Months After Filing of Divorce, Kim Zolciak and Kroy Biermann on the verge of reconcile
Kendall Jenner Steps Out in No-Pants and Quiet-Luxury Looks in NYC
Robert De Niro's daughter claims his son died from fentanyl-laced pills
Robert De Niro's Daughter Drena Reveals Son Leandro's Cause of Death